Hello Everyone,
This blog post is all about All Day DevOps, especially why you should submit your proposal to this world class experience of presenting your research. I have added my experience as a veteran at speaking and organizing All Day DevOps event for the past 3 years and it only keeps growing :)
First of all here is some background info about All Day DevOps:
All Day DevOps is a FREE online community responsible for creating the world's largest DevOps conference.

✅ 24 Hours
✅ Live Streaming
✅ 125+ Speakers
✅ Five Tracks
✅ 38 Time Zones
✅ World wide viewing parties
✅ Free Registration
✅ No Travel Required
All Day DevOps 2016
It all started at All Day DevOps 2016, where I have had an opportunity present my research, Automated Infrastructure Security Monitoring with FOSS, and got wonderful responses and feedback from the community, organizers and around them. It almost built my confidence to the next level to prepare and be able to present to a 13k+ crowd.
I still remember and bookmarked the CFP page of All Day DevOps 2016. This conference helped me make some great friends and the chance to contribute and work with amazing organizers Derek E. Weeks, Mark Miller, and devsecops. They have helped me throughout the conference as well as post conference and now as well :)
I also really appreciate and give credit to my company Appsecco and Akash Mahajan for pushing me to contribute to the community and helping me all the way along :)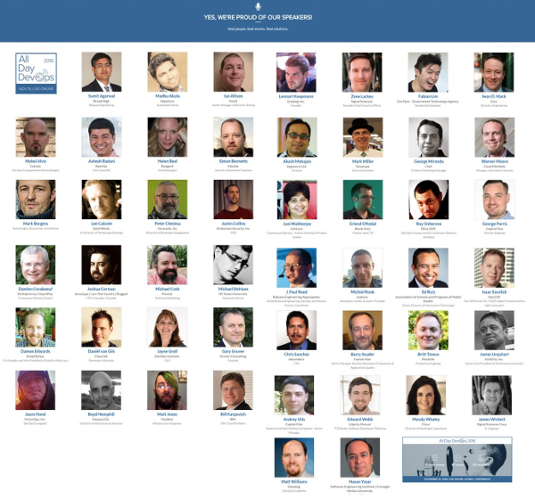 2016 All Day DevOps speakers
All Day DevOps 2017
In 2017, I had taken on more responsibility and was privileged to share my research with community. In this year I had the chance to moderate the DevSecOps track and speak as well. Initially was a bit nervous but you won't believe what I had done. Read my story about taking at taking on two roles during 2017 All Day DevOps.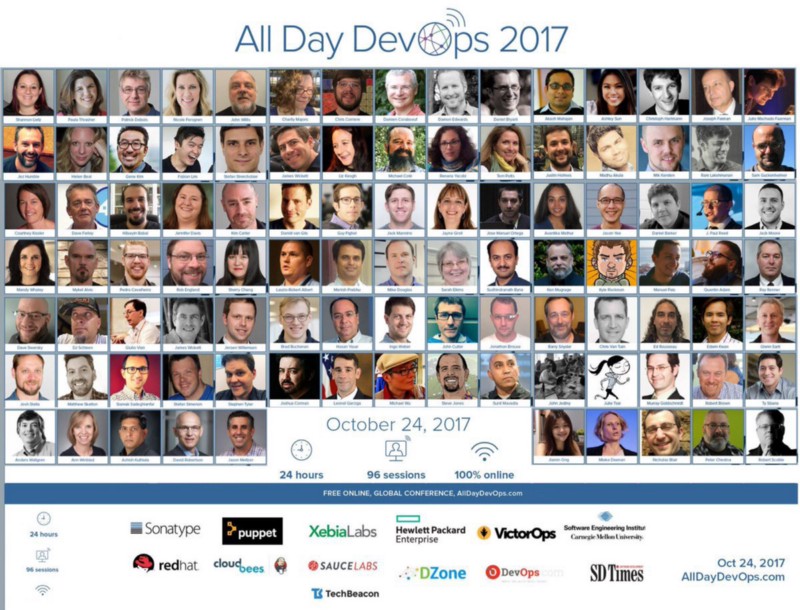 2017 All Day DevOps speakers
All Day DevOps 2018
As I had done great job with previous year, this year I continued with moderating the DevSecOps track and presenting my research.
In 2018, I also did a preview interview with Mike Rosado about my presentation "Container Security Monitoring Using Open Source" and about my self and other things. You can watch the video here.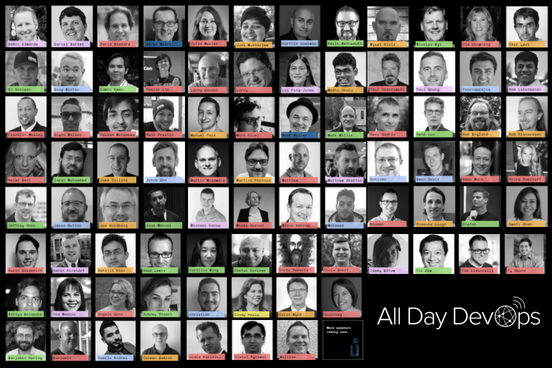 2018 All Day DevOps speakers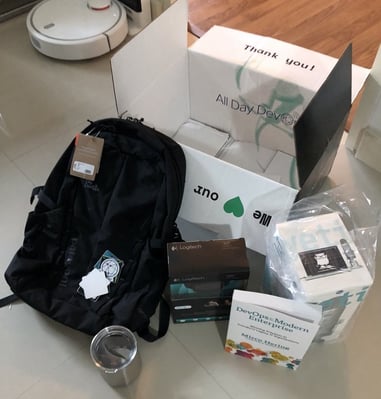 The 2018 speaker gift, I still love it :D
Some of the benefits of speaking at All Day DevOps
Get a chance to present your amazing work to the world
Get review, feedback and suggestions from organizers, reviewers and participants
Build your confidence to next level as you are facing almost 30k+ participants from variety levels and skills around the world
One of the great speaking experience from submitting to the post conference. You will definitely learn something along the way, if you are the veteran at speaking also ;)
You will get help from organizers throughout the conference to build your presentation, review, prepare for the session, per-checks and many more
Awesome preview interview

about your session and your hobbies, etc
Get to interact with fellow speakers, moderators and organizers
Talking to the amazing crowd of participants in the Slack channel
And I totally forgot to mention, you will get an amazingly ubercool speaker gift box - I love still mine :D
Build your personal and your organisation's public brand on social media and in other news coverage
Many more, I think this list keep going…
Remember that what is ordinary to you is awesome for someone else!
What about this year?
The 4th Annual All Day DevOps is on November 6, 2019. Starting at 9:00am GMT and continuing for 24 hours, there will be 5 simultaneous tracks, with each track containing a continuous series of 30-minute presentations, for a total of over 50+ hours of presentations. Attendance is free.
The high level overview of tracks includes:
Cloud Native Infra and Monitoring
DevSecOps and Automated Security
CI/CD — Continuous Everything
Cultural Transformation
SRE — Site Reliability Engineering
I have already submitted my talk for this year and will also be moderating the DevSecOps track. Looking forward to 2019 All Day DevOps!
I would like thank every organizer, moderator, speaker, supporter, sponsor and awesome participant - without them we can't have this free online community.
Want to share your story with All Day DevOps this year? Submit your talk here.
*Note: syndicated via Medium.com with permission from author. Original article available here - if you like it, please share with others by clicking on the clap icon - and follow Madhu on Twitter @madhuakula.